We have a marvellous carriage and an antique britzka on our offer (pictures below). We will secure festive decoration of the horses and elegant, appropriate attire for the coachmen.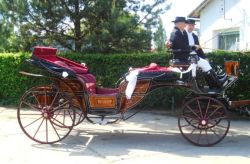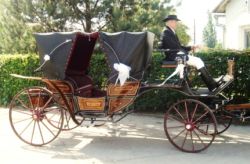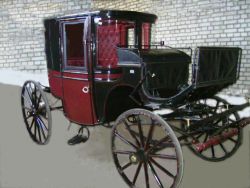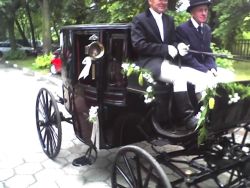 Our carriages are permanently licensed to ride around Sopot and Oliwa. In case of further distances, a special clearance from the relevant City Office will be required.

Information and booking tel. +48 58 551 78 96

The gross price is 800 PLN for two initial hours. Each following hour started will cost gross 400 PLN.